About Oreon SOFTWARE DEVELOPMENT
Oreon Software Development is a London-based software development company dedicated to the innovation and development of quality software for businesses of all shapes and sizes. From bespoke solutions to legacy updates, we provide it all for you.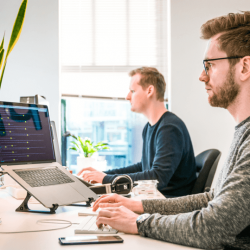 We're a London-based, UK software development house created to provide exceptional software solutions and IT services. Our team of professional developers and IT professionals are equipped with the skills, knowledge and insight to go above and beyond for your business. We're ready and waiting to provide bespoke services that exceed your expectations from day one. With over ten years of experience in IT, there's a reason we're the number one choice for hundreds of businesses across the UK.
Our goal is to provide businesses across the UK with exceptional IT services in every sector. From small start-ups to huge companies, our services scale to suit any requirement. From in-house software solutions, infrastructure management to mobile app development, we've got you covered. Our mission is to produce high-quality, reliable and consistently excellent services to your business – and that's precisely what we can do.
The services we specialise in
We excel in delivering solutions that are perfectly suited for purpose. Our wide range of services include: